The Sky, I Mean Bitcoin, Is Falling… Again…
Hello Ladies and Germs! This is that multiple time per year event when the price of Bitcoin takes a major stumble (30+% or more) before coming back stronger within days!  Just look at the headlines that piled up yesterday: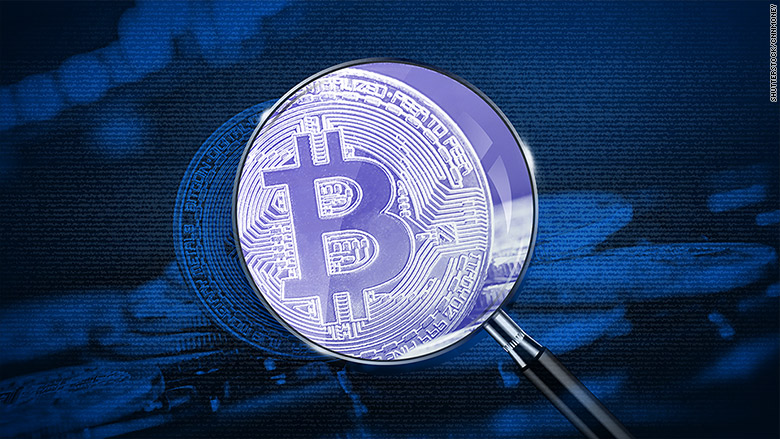 Bitcoin plunges: Is its stunning rally over? Cracks are starting to appear in bitcoin's breathtaking rally.The cryptocurrency slumped to as low as $13,130 on Friday morning in Asia, according to CoinDesk.com. That's a more than 30% drop in less than a week, having been on the cusp of breaching $20,000 last Sunday. (via CNN)
Bitcoin Price Drops 22% in Four Days As Infighting Goes Public From a Sunday high of nearly $20,000 per digital coin, Bitcoin dropped more than 22% to a price as low as $15,262 on Thursday afternoon.  (via Fortune)
Bitcoin prices slide another 13% amid fears big investors are cashing out The price of bitcoin was in the throes of a selloff on Friday, as the cryptocurrency moved all the way below $13,000 at one point and weekly losses … (via Marketwatch)
Bitcoin buyer beware: The crypto carnage could continue, says a real currency strategist Bitcoin saw one of its most dramatic recent price swings yet on Friday, plunging as low as $10,400 per coin and prompting Coinbase to briefly disable trading. While this price action may encourage some to pile in and purchase the cryptocurrency at what appears to be a discount (or "buy the dip"), one foreign exchange strategist has a clear-cut message: Don't. Boris Schlossberg, foreign exchange strategist at BK Asset Management, said the volatility could continue over the coming week and he wouldn't step in here to buy. Here are his reasons. Bitcoin as a speculative product has captivated investors this year. The price swings over the last several trading days have proved particularly volatile. (via CNBC)
Now this makes for awesome "see, I told you so" moments for mainstream media. They have been predicting the death of Bitcoin for some time now and they so desperately want to be right!
And Cryptos Are Back…
That didn't take long… Less than 24 hours…
I, for one, love these dips.  It presents another great buying opportunity. I think this is the 3rd or 4th time this has happened this year…  Plus, another benefit is seeing these headlines from today:
Bitcoin rebounds after serious slump Bitcoin, which is known to be extremely volatile, sank below $11,000 at one point Friday, according to data from CoinDesk.com. Prices had approached $20,000 as recently as a week ago. Amid the turbulence Friday, one of the most popular cryptocurrency exchanges, Coinbase, said buys and sells might be "temporarily offline" due to high traffic. The price dip came on the back of a few days of bad news for bitcoin, which has still soared by more than 1,000% since the start of the year.
Just another day in the life of cryptocurrencies.  Maybe tomorrow it will have another major drop, and rebound?  Either way, protect yourself on both sides of the swing!
What do you think of all this madness? Did the price plunge scare you out of the market?